SPRING BANQUET 80TH SUMMER BEGINS!
April 20th

,

Thursday

6:30PM at Maranatha
Join us for a special evening including a great meal, inspiring program, and an opportunity to support Maranatha financially.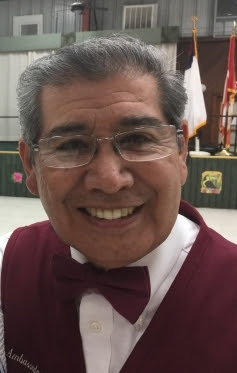 Manny Gutiérrez will share his life story that begins when his mother was kidnapped at 8 years old in central Mexico and trafficked to the US as a child laborer…..  Some years later after Manny was born, at an early age he himself worked in the fields to help support the growing number of children in their family.
They settled in the LaGrange, WY area so the children could school and the family would be near the beet fields during crop season.  The local church community reached out to them.  The Gutiérrez children were sponsored to be campers at Maranatha.  It was as a camper that Manny finally understood the Gospel and accepted Christ's payment for sin.
Manny has a fascinating story of how he and his whole family were touched by new life found in Christ. Manny and his wife Jane have served for many years at Rio Grande Bible Institute near McAllen, Texas where they train and send out Christian ministry workers to the Spanish-speaking countries of North, Central, and South America.
We are looking forward to the possibility of being with you at this banquet to help Maranatha's 80th summer be a great success!
When: April 20th, Thursday 6:30PM
Where: Maranatha Conference Center
What: Great meal, informative program, opportunity to support
*Program is intended for adults, however Teens interested in helping with camp this summer may attend
RSVP Here!
[contact-form-7 id="3331″ title="RSVP Spring Banquet 2017″]
Can't Come? but want to support?